One of the most common questions for all consumers is whether the branded product is better than the generic, unbranded version. Federal organizations like the Environmental Protection Agency (EPA) and the Food and Drug Administration (FDA) institute regulations determining the minimum requirements for products consumers use. One product they regulate heavily is gasoline. To reduce pollution and improve car performance, the EPA mandates that gasoline must have a certain level of additives.
Cars run on gasoline through a combustion reaction that produces energy. Sometimes, this combustion reaction leaves carbon deposits that can clog the engine. Fuel additives, also called cleaning agents or detergents, help the gasoline burn cleaner, resulting in fewer carbon deposits and less gunk in the engine. These additives distinguish branded and unbranded fuel types, though all fuel has a minimum level of additives to conform with EPA standards.
If you are curious about the difference between branded vs. unbranded gas, continue reading to learn more about these products and how to make an informed decision for your business.
What Is Branded Fuel?
Fuel sold under a major brand name is called branded fuel. Companies like Shell, Valero, 76, Sinclair, and Marathon carry their own branded gasoline in their terminals. Independent gas station owners can revamp their business model through rebranding or commissioning branded fuel, which involves contracting with one of the major gas companies for their fueling needs.
The gas you put in your car or machines is not in its pure form. The Clean Air Act requires the EPA to enforce regulations on fuel and fuel additives, such as detergents and chemicals. Certain additives help ensure cleaner engines and emissions, which is why the federal government mandates them. However, branded fuels may have additional additives to enhance engine performance and further decrease emissions.
A major benefit of branded fuel is that major gas companies receive first priority during fuel shortages, while unbranded fuels are lower priority. Branded fuel companies put significant money into research, development, and marketing to ensure they have a quality product consumers will trust. While branded gasoline has higher costs, the payoff is more additives that increase performance and decrease emissions — plus enhanced brand recognition and loyalty.
Examples of Branded Fuel
Branded fuel comes from the major gas companies, and each has its own particular marketable benefits.
Marathon: Marathon gas has TopTier™ certification, meaning its gas optimizes fuel economy and reduces harmful exhaust emissions like carbon monoxide and hydrocarbons.
76: Another gas brand with TopTier™ certification, 76 adds three times the EPA-required additives to its fuel.
Shell: Shell claims to include more than double the additives that the EPA requires, making it a greener fuel that enhances a car's performance. Shell gas also has additives that actively clean your engine to protect against future carbon buildup.
Sinclair: Sinclair uses a DINOCARE® fuel additive that increases gas mileage and can reduce trips to the mechanic.
Valero: With TopTier™ detergents, Valero gas ensures an engine's top performance.
What Is Unbranded Fuel?
Unbranded fuel is not attached to a major gas company. One might call this fuel generic, but there are some core commonalities between unbranded and branded fuel. Due to the EPA's stringent guidelines on fuel quality and additives, even generic unbranded gasoline must have additives and detergents to regulate the amount of pollutants entering the atmosphere.
As with most unbranded products, costs for unbranded gas tend to be lower than the branded types. The differences in the branded version's prices come down to the company's marketing, research, and development efforts. Branded gas companies invest considerable money into research to explore how adding more detergents and additives can improve a car's performance and decrease emissions. Additionally, with the added benefit of customer loyalty, many branded fuels can charge more without impacting sales.
Choosing the Right Fuel for Your Business
Choosing the right fuel for your business comes down to more than just cost. While branded fuels cost more, the benefits of choosing these may pay off in the end, depending on your business needs. Conversely, unbranded fuels may result in more savings, even though they may not be a priority during fuel shortages.
When thinking about which type of fuel to purchase for your company, carefully consider the elements of each. The benefits of branded gasoline include:
Quality additives that increase engine efficiency.
Customer loyalty to promote repeat business.
Priority status during fuel shortages.
If your business needs consistent, reliable access to fuel in a highly competitive market, branded fuel can be a great choice. Unbranded gasoline also has its benefits:
Lower upfront costs
Adherence to EPA fuel standards
No contract required
If you want the freedom to shop around for different fuel prices and lower your upfront costs, unbranded fuels are a great choice. Knowing the difference between these two types of gas is essential, especially if your business relies on fuel. With this handy guide, you can make an informed fueling decision to increase your company's productivity and profitability.
Learn More About SC Fuel's Fueling Services
Deciding which fuel type to select does not have to rest solely on your shoulders. The knowledgeable team at SC Fuels is prepared to help you with this important decision. Our honesty sets us apart from our competitors. As a family-owned business, we know how important it is to make informed decisions. That is why we offer personal, attentive service 24 hours a day. Whether you choose branded or unbranded fuel, you can expect premium service and unrivaled expertise.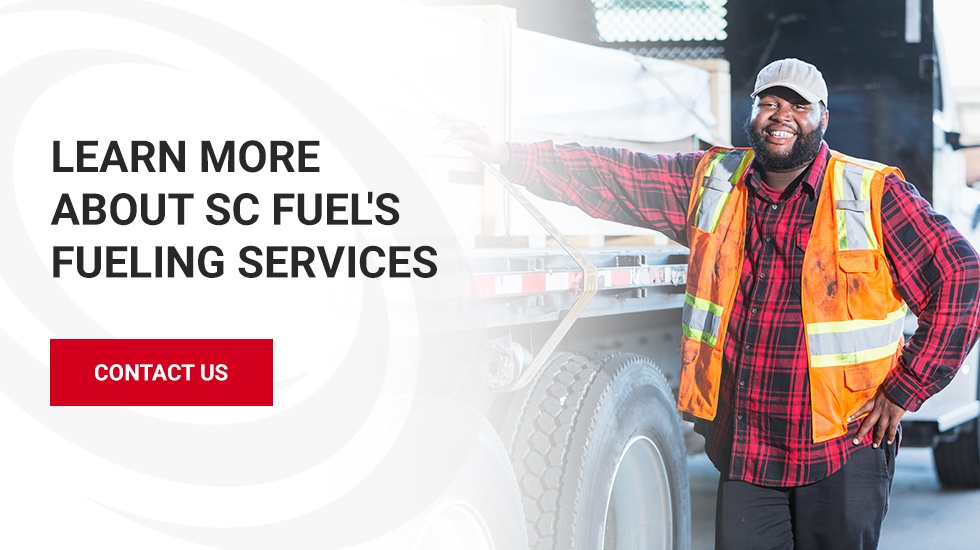 SC Fuels is a branded wholesale fuel supplier, and we also offer unbranded wholesale bulk fuel delivery. Whichever fuel option is best for your business, SC Fuels has the products and network to ensure prompt delivery, strict safety standards, and competitive costs. As experts in the field since 1930 who serve over 11,000 customers each year, we have the industry knowledge to guide you in your branded or unbranded gasoline purchases.
Learn more about our fueling services to discover how SC Fuel can improve your buying experience. Contact us to speak with a knowledgeable staff member about your fuel purchasing options.