During the 2018 Thanksgiving Season, the agents of the secret service kick-started an initiative to take down illegal card skimmers across the United States. According to the press release from the Department of Homeland Security (November 28, 2018), an estimated 54 million Americans have traveled across town or the country for the Thanksgiving holiday. While doing so, many purchased gas at the pump without a second thought. This gave a huge payday opportunity to financial criminals.
In order to defend against it, we must understand the fundamentals of card skimming. What it is, how it's used, and how to defend against them. You can find our guide to the cybercrime of card skimming here, but to reiterate what that article is about; card skimming is a crime where card information is stolen from ATM's and gas pumps. This crime is facilitated by a device known as a card skimmer. This device is shaped and placed on ATM machines, and fuel pumps so that the untrained eye will not see it!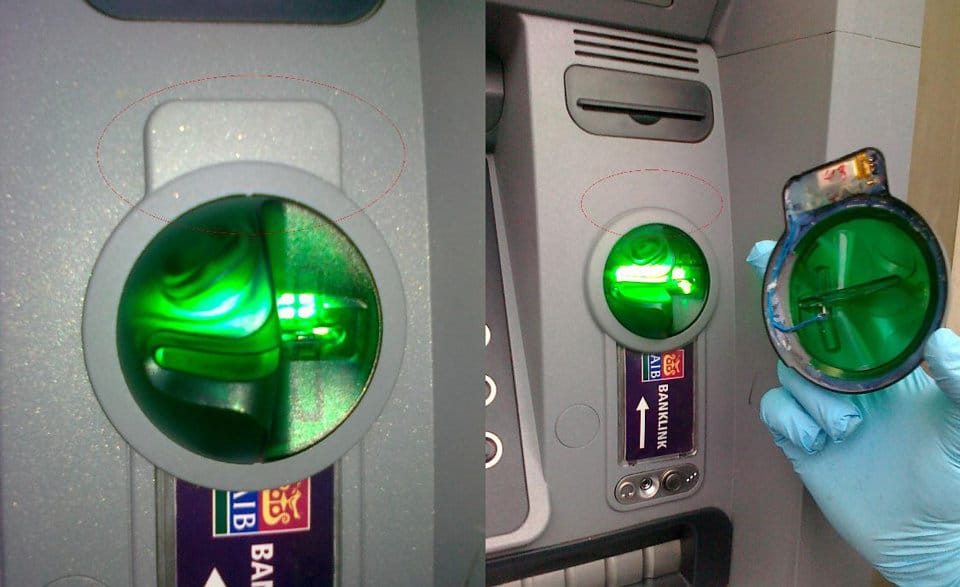 "They're easy to create, they're easy to deploy, and they can get a lot of stolen credit card data very quickly and they [criminals] don't even have to go back and retrieve the skimmer," Said Secret Service Special Agent Matthew O'Neill. "Gas pump skimmers are getting worse because there's more technology to look for skimmers in ATMs, so bad actors move towards gas pump skimmers," according to an interview with NBC news
Operation Deep Impact is an initiative from the United States Secret Service to help counter card skimming. More than 400 gas stations across 16 states have been searched and close to 200 skimmers have been recovered from pumps. "The Secret Service, in partnership with fuel companies and law enforcement, will continue to recover illegal credit card skimming devices through the year." In order to play our part in Operation Deep Impact, we would like to help spread awareness. Card skimmers are a very real cyber threat in the modern age. These devices can easily find their way into your local gas station or ATM machines. So, let's take a look at a few ways you can defend against them.
Criminals place devices such as the one pictured above on fuel pumps and ATM machines. These devices are insidiously designed to look like they belong to or are a part of the machine. This makes their detection that much more difficult, in addition, as technology progresses card skimmers have become smaller and more difficult to detect. However, if you pay close attention at the pump or ATM you should be able to spot the clues that a card skimmer is active.
Look for ANY external wiring, all wiring and electronics should be housed within the pump machine, there should be no wiring outside. Choose the pumps nearest to a physical building. Criminals are far less likely to place a skimmer on a pump closest to other buildings. Finally, set up your card's fraud alerts and check your bank statements regularly for suspicious purchases.
Thank you for reading this article. If you have found any of this information useful or interesting, then please consider subscribing by clicking here.