What is Biodiesel? Is it sustainable? And is it cost-efficient? These are all very common questions fleet managers, and company owners should be asking when considering the use of biodiesel for their trucks or fleet programs. Renewable and alternative fuels are all the rage these days. Lowering our carbon footprint, and contributing to the longevity of the earth is a great and righteous deed, however, the real pursuit of alternative fuels for businesses is to combat the ever-rising prices of fuel and oil.
Today we will look into biodiesel and biofuels. We will find out how they are created, their functionality, their accessibility, and help you decide whether biodiesel is the alternative fuel source that your company could best utilize.
What Is Biodiesel?
Biodiesel is an alternative fuel that is similar in structure and uses to standard diesel. Biodiesel is created from animal fat, or vegetable oil through a process called transesterification to separate the glycerin from the base compound. Transesterification leaves behind two products, Methyl Esters (which is the chemical name for biodiesel) and glycerin which is a valuable substance, but is not used in fuel production. Biofuel is entirely non-toxic and 100% biodegradable.
Typically, biodiesel produces 60% less net carbon output than standard diesel. The stigma with biodiesel is that it does not carry the same power or fuel efficiency as standard diesel, but studies have shown that the efficiency loss for using biofuel is less than 5%!
 
Diesel
Cooking oil
B100
B5
EMISSIONS
Unburned hydrocarbons, ppm
3
14
9
3
Carbon monoxide, %
0
0.01
0
0
NOx, ppm
237
214
248
240
Particulates (opacity %)
2.9
1.6
1.1
2.4
FUEL ECONOMY
City, mpg
20.1
20.8
22.3
22.6
Highway, mpg
44.9
42.1
44.2
48.5
ACCELERATION
0-30 mph, sec.
4.5
4.5
4.5
4.5
0-60 mph, sec.
15
14.9
14.5
14.2
1/4-mile, mph
69.9
70.3
71.3
72.2
Table and data are taken from consumerreports.org
While still in its infancy stages, biodiesel is growing to become one of the top alternative fuel options available today. Finding the best alternative fuel source has become the new search for El Dorado, and as such Europe seems to have doubled down on biofuel. Biodiesel is used by millions of car owners in Europe, particularly in Germany. With a market share of nearly 3% of the German diesel fuel market, biodiesel has become the number one alternative fuel – and its use will undoubtedly continue to grow.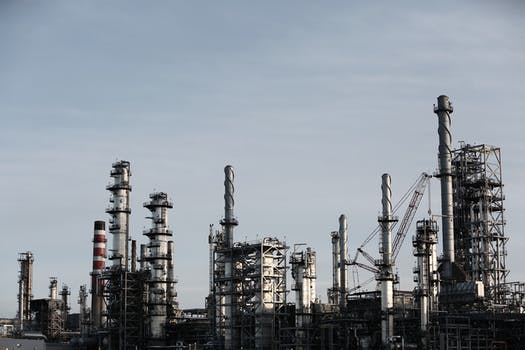 The Creation Process
How is biodiesel made? The process of creating these alternative fuels is through a chemical reaction that involves the following:
Vegetable Oil + alcohol → biodiesel + Glycerin (Glycerol)
We spoke about it briefly in our opening, but the process of converting vegetable oils into biodiesel is called transesterification. This process is a simple process of combining a chemical compound called an ester and alcohol in order to make another ester, and another alcohol. The vegetable oil used in the process can be substituted with animal fats or any organic compound that are rich in Triglycerides.
During the production process, vegetable oil or fats react with short-chain alcohol such as methanol to create biodiesel fuel and glycerin. The glycerin can be extracted to produce other goods like over-the-counter and prescription drugs. At the same time, biodiesel fuel is used for applications, including power for diesel engines and heat.
Biodiesel is available in various concentrations depending on how much is added to a mixture. It is common for biodiesel to be added to petroleum-based diesel fuels in concentrations under 10%. Most parts of the world identify the concentration of biodiesel blends by placing the letter "B" in front of a number. For example, a B20 fuel blend contains 20% biodiesel and so forth.
Applications for Biodiesel
Biodiesel is distributed in concentrations as high as B100 (pure biodiesel) for a variety of uses. The following describes some of the most common uses of biodiesel and biodiesel blends:
Trucking and Transportation
Logistics companies turn to biodiesel blends to reduce the number of carbon emissions released by large vehicles. Powering vehicles are the most popular use of renewable diesel, as business owners can transition away from using traditional fossil fuels for deliveries. Companies looking to support environmentally friendly methods can power fleets with biodiesel blends to cut spending without sacrificing performance.
Residential and Commercial Heating
Home and business owners might have heating systems powered by natural gas. One way to stay warm during the winter is to convert an existing heating system into a setup that uses biodiesel fuels. This fuel source reduces harmful effects on the environment and helps save money.
Lubrication
Some automotive systems require lubrication for consistent performance. Select biodiesel blends work to lubricate fuel injection equipment and other engine components. The lubricative properties of biodiesel blends are comparable to those of petroleum-based diesel, but biodiesel blends have the advantage of featuring little to no sulfur.
Electrical Generators
Biodiesel applications include powering backup generators. When a power outage occurs, companies can reduce downtime by using biodiesel generators to continue daily operations. In addition, users can limit the hazards of carbon monoxide exposure by opting for generator models compatible with biodiesel blends.
Oil Spill Cleanup Efforts
Because methyl ester components lower viscosity, some biodiesel solutions are effective in dissolving crude oil. Environmental organizations use specific types of biofuels to clean up bodies of water and land after an incident. Once biodiesel blends clear shorelines, the mixtures can be skimmed from the surface with special equipment.
Biodiesel Availability
Biodiesel fuels are increasing in popularity on a global scale. As a result, companies that are passionate about sustainability can adopt new technologies without having to reinvent the way they do business. According to the U.S. Department of Energy, virtually all diesel-powered vehicles can utilize biodiesel blends. Just be sure to check your owner's manual to see what concentrations are appropriate for your make and model year.
Chances are, biodiesel fuels of B5 concentrations or below are available at a pump near you. In addition, low-level blends are available through distributors and retailers for diverse applications. For large alternative fuel deliveries, you will require a trusted supplier.
Contact SC Fuels For Fuel Delivery Services
Business owners and consumers need reliable access to biodiesel fuels to take advantage of their benefits. If you require fuel delivery services, the professionals at SC Fuels are here to assist. We serve over 11,000 customers in the Western United States each year. We are a family-owned alternative fuel distributor that has been in business since 1930. Contact us online to learn more about our services.